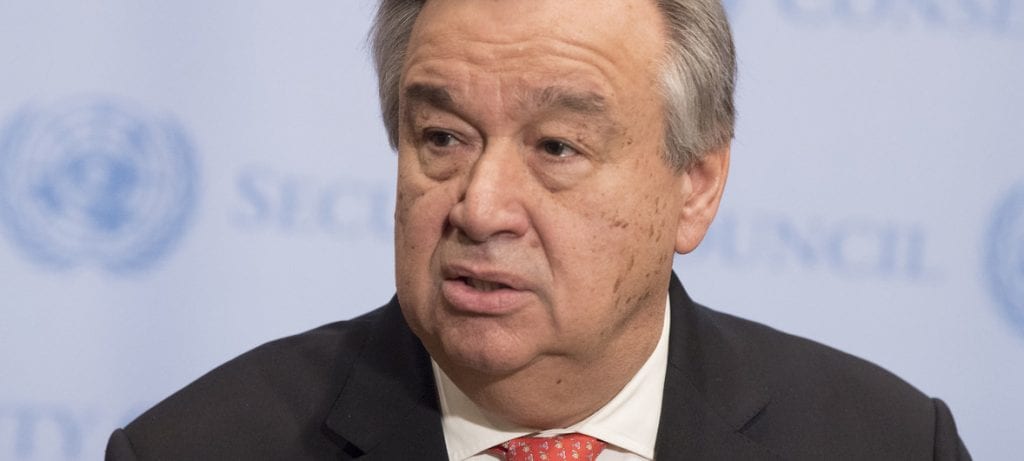 In the wake of the 5.9 magnitude earthquake that struck north-west Haiti overnight, Secretary-General António Guterres on Sunday extended condolence to the island nations' people and Government, and said the United Nations stands ready to help with the response.
"The Secretary-General is saddened to learn of the tragic loss of life and injuries caused by the earthquake in north-west Haiti on 6 October," said a statement issued by Mr. Guterres' spokesperson.
The quake, which, according to press reports, struck overnight Saturday near Port-de-Paix, off Haiti's northern coast, has left at least 11 people dead and more than 100 wounded.
Tremors were reportedly felt in the Haitian capital, Port-au-Prince, as well as in neighboring Dominican Republic and in eastern Cuba.
In today's statement, the UN chief extended his condolences to the families of the victims and to the Government of Haiti.
"The United Nations stands ready to support the Government of Haiti in the response efforts," the statement concluded.
This is the strongest earthquake to hit Haiti since 2010, when the tiny island nation was devastated by a 7.3 magnitude temblor, which affected some three million people overall.